Caloundra's New Library + Construction Works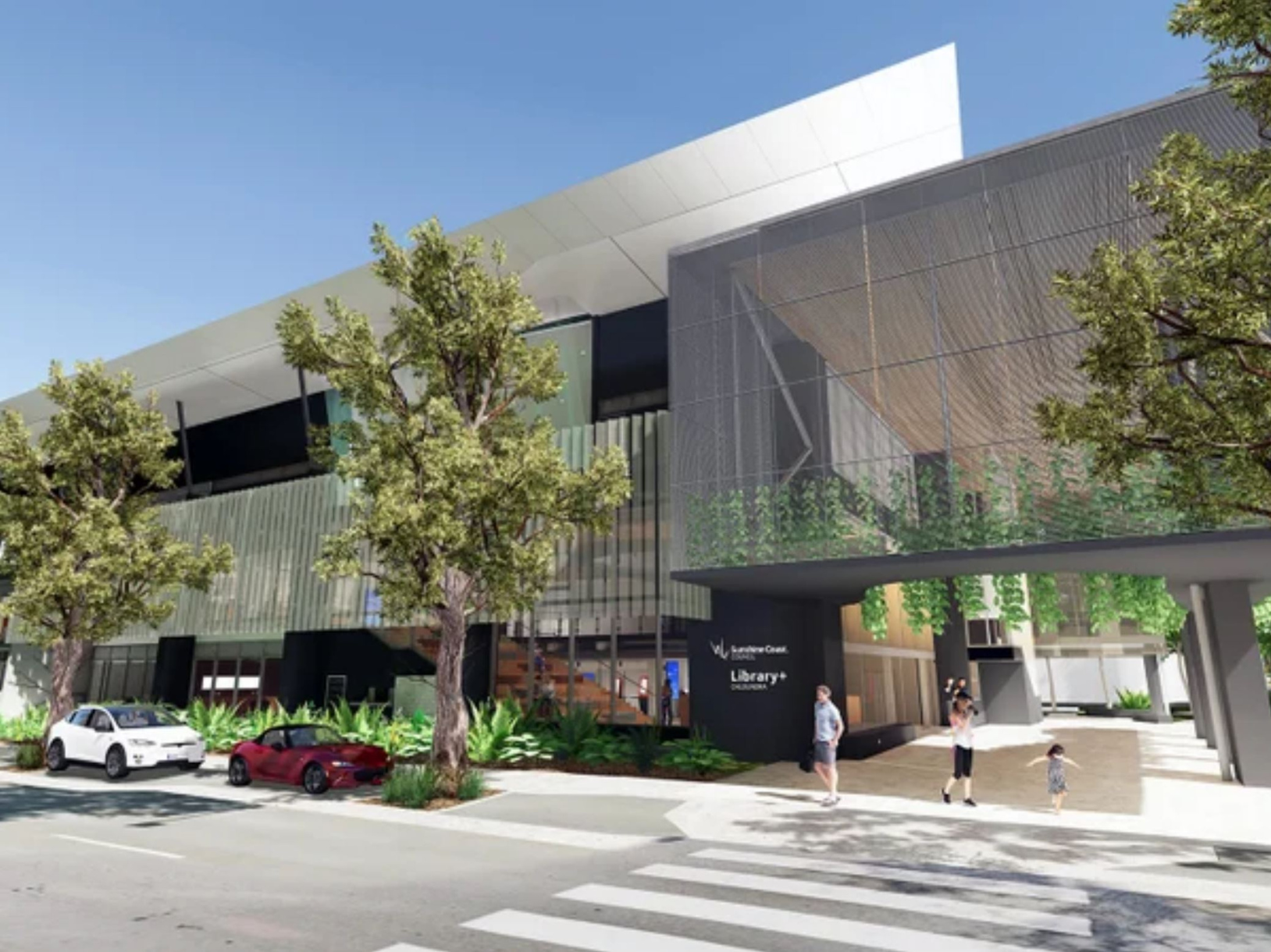 Construction Update
Redevelopment works to transform the existing Caloundra administration building into a state-of-the-art library and community facility will commence shortly. Once completed, the three-story building will include a contemporary neighbourhood library, customer service centre and community spaces.
Program and Timing
Construction will take place from late November 2023 to 2025, weather and site conditions permitting.
Nutley Street Closure and Car Park
A section of Nutley Street will be closed to all traffic, except construction traffic, for the duration of the construction works. The main car park on the corner of Omrah Avenue and Nutley Street will remain available to the public.
The adjacent area of the northern Nutley Street car park beyond the CCSA Hall will also remain available to the public. These car parks will be accessible from the northern end of Nutley Street via Suller Street.
Project information
You can find out more information on Council's website. Visit sunshinecoast.qld.gov.au and search "Caloundra Centre Activation Project.
To stay up to date on Caloundra precinct projects; including the new Library+, Regional Gallery and Community + Creative Hub, please visit https://our.sunshinecoast.qld.gov.au/LP=315