Connecting The Techs | Investing in the Future of the Industry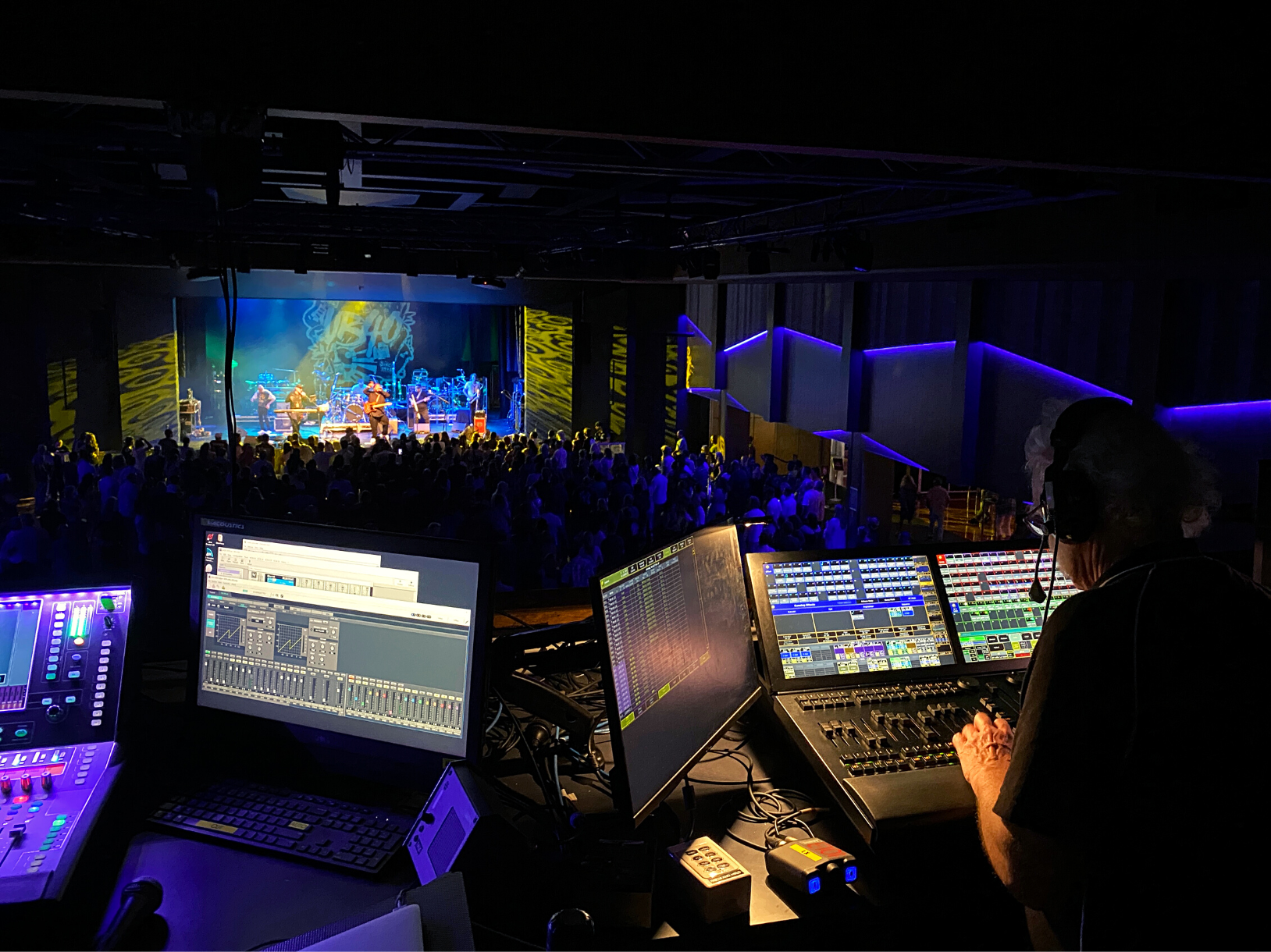 Last year, QPAC, cemented a partnership with Stage Queensland and Arts Centre Melbourne to deliver a three-year technical traineeship program called TechConnect. The program delivers accredited industry training with the aim of creating sustainable employment opportunities for young people in the arts sector.
Late last year saw the kick-off of the first phase of the three-year program working with 16 Technical Supervisors from venues around Queensland to enable them to deliver on the job training and assessment requirements in their own venues. We were excited to be able to send some of our Technical Crew to participate in this training.
QPAC was the training hub for this three-week program that included traineeship mentoring sessions and addressed any 'gap' training and assessment required to allow the participants to achieve a Certificate IV in Live Production and Technical Services.
"Arts Centre Melbourne's Tech Connect program is a ground-breaking initiative as it is the only one in Australia that operates in a working theatre space. We are thrilled to deliver this successful program in Queensland where there is an immediate and ongoing need for an industry-based Registered Training Organisation. It's so important that we take a leadership role in helping the performing arts sector recover from the long-lasting impact of the COVID-19 pandemic,'' says Arts Centre Melbourne Interim CEO Leanne Lawrence.
It's the hard-working technical and production staff working tirelessly backstage, side stage, above the stage… you name it, they're always there making sure that everything on stage is perfectly seamless.
There are so many talented individuals in these roles with endless specialty skills and expertise and it's vital that knowledge gets passed on throughout the industry to existing professionals and to the next generation of production crews.
"Many young people aspire to work in the arts, but it becomes a reality for only a few. Especially for young people in the regions, industry-relevant stage production skills training is scarce or non-existent. VFFF is delighted to support the Tech Connect partnership between Queensland Performing Arts Centre and Arts Centre Melbourne, to facilitate young people learning on the job in performing arts venues,'' says Vincent Fairfax Family Foundation Chief Executive Officer Jenny Wheatley.
QPAC Technical Training Manager, Graham Menzies, said the program delivered vital training and upskilling in the areas of entertainment specific safety, flying systems, elevated work platforms (EWP), working safely at heights, production management, mentoring and a first-of-its-kind program addressing mental health and self-care practices focusing on common triggers and issues faced by professionals working in the arts.
"It's not an overstatement to say that this kind of training and knowledge-sharing is ensuring the future of our industry," Mr Menzies said. "Technical crews are the backbone of the performing arts industry and through this partnership program we're committed to making sure that not only are those who work behind the scenes safe and well-trained but they're also passing their knowledge on to the next generation."
Shared from original articles:
https://www.qpac.com.au/the-creatory/news/connecting-the-techs
Arts Centre Melbourne introduces ground-breaking technical training program to Queensland theatres