Long Listen | A New Classic Music Festival On The Sunshine Coast
FRIDAY 29 SEPTEMBER – MONDAY 2 OCTOBER
EUDLO HALL, 19 ROSEBED STREET, EUDLO, QLD
Long Listen is a new punchy festival program of short eclectic music experiences. Think classics with a twist. Six sensational diverse experiences from sublime classics to a Didgeridoo Soundbath and a kids concert await curious listeners, and culture seekers.
Long Listen is an artist-driven, musician-led annual boutique festival that presents the broad sweep of classical crossover artists in community places. Think a mashup of originals, world, folk and jazz artists, singer-songwriters with strings.
Book to experience a weekend teaser of short sessions featuring guest artists, Emily Granger (harp), Tim Munro (flute), Michael Knopf (guitar) and illuminating conversations about why we make art with Dr. Hope O'Chin, Gubbi Gubbi/Kabi Kabi elder, Shannon Garson, porcelain artist, singer songwriter, Mira Chorik and FN songbird, Layla Havana.
Long Listen broadens our arts ecology, by providing an inclusive audience experience. At its heart is the power of music. It provides a space for audiences to explore and discover music and for our artists, a platform to experiment, make work, embedded in this community, for our community.
PROGRAM | BOOK TICKETS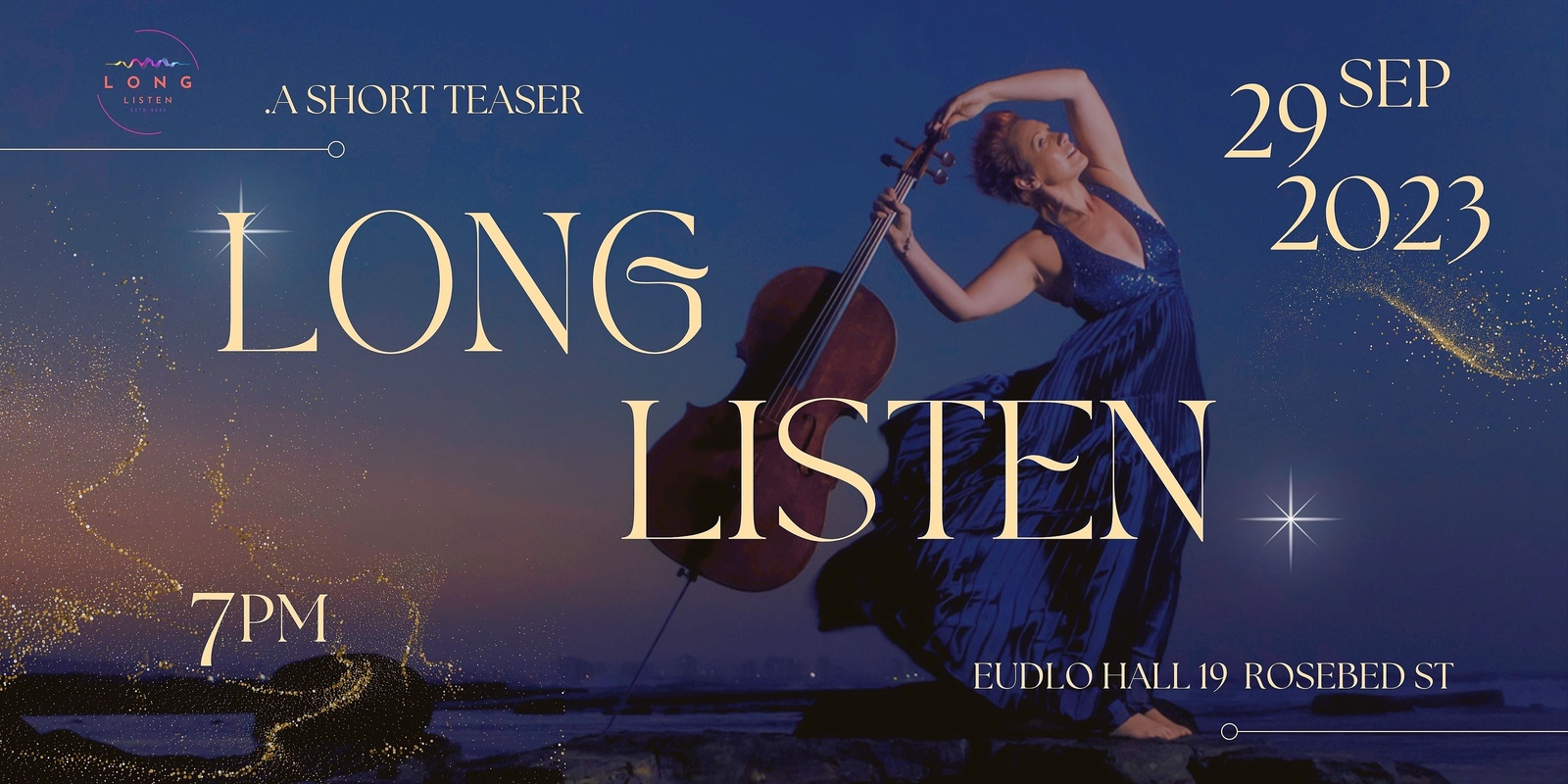 Friday 29 September 7-9pm Long Listen Festival Teaser
Experience the exciting buzz of launch night for Long Listen, a new boutique music festival for the community, in our community, artist-driven, and musician-led. Join us to celebrate the power of music at our inaugural festival teaser!
Hear a dazzling short punchy program of eclectic music from around the world performed by dynamic visiting guest artists.
Listen to Emily Granger on harp, Tim Munro on flute, Michael Knopf on guitar with Shannon Garson, porcelain artist from Maleny joining Louise King, our Artistic Director on stage as a daring finale of live pot throwing with cello improvisation.
Tickets: $15-$65+bf
Book now: https://events.humanitix.com/long-listen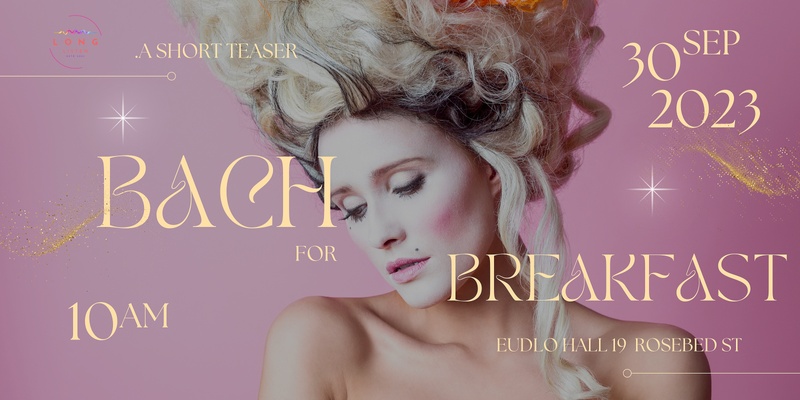 Saturday 30 September 10-11am Bach for Breakfast ft. Michael Knopf (classical guitar) Louise King (cello)
Bach for Breakfast features acclaimed cellist and concert artist, Louise King, an award-winning graduate of the Royal College and Royal Northern College of Music, in England.
She will perform the complete famous Suite 1 in G major, improvise transitions between each dance movement and introduce the character of each dance through reading short extracts from 'The Cello Suites' book by Eric Siblin.
Joining Louise on stage will be a guest artist, Michael Knopf on classical guitar performing transcriptions of Bach for 11 string and 6 string guitars. Michael is a versatile and eclectic guitarist composer who brings to his audiences new sounds and new combinations of the familiar and exotic.
Tickets: $15-$45+bf
Book now: https://events.humanitix.com/bach-for-breakfast-long-listen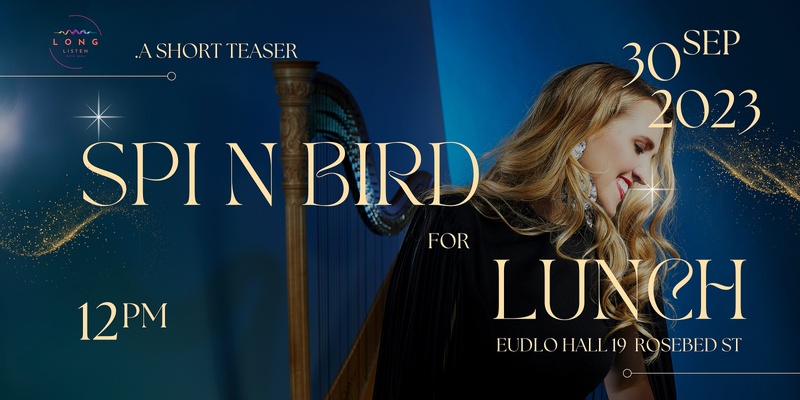 Saturday 30 September 12pm-12:30pm Spin Bird | Lunchbox Listen ft. Emily Granger (harp) & Tim Munro (flute)
Join us for a punchy session of short works for harp and flute with two of the world's most dynamic and engaging artists. Up close and personal, this is music making at its best. Perfect for your lunchbox listen.
Australian-American harpist Emily Granger has performed around the world as Guest Principal Harp with the Chicago, Sydney, Queensland, Adelaide and Tasmanian Symphony Orchestras.
Tim Munro is a Brisbane-based, triple-Grammy-winning musician. He is Associate Professor of Music at the Queensland Conservatorium Griffith University, Brisbane.
Tickets: $15-$45+bf
Book now: https://events.humanitix.com/spin-bird-long-listen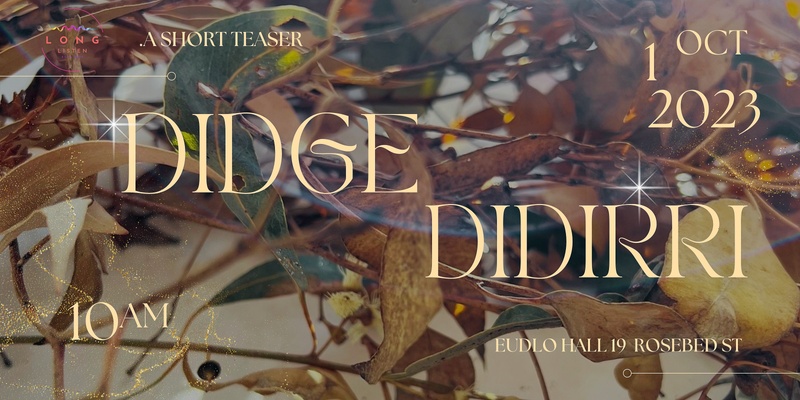 Sunday 1 October 10-11am Didge Daddiri | Didgeridoo Sound Bath & Culture Immersion Workshop ft. Nikita and Caleb Fitzpatrick with a welcome to country with Dr. Hope O'Chin.
Join us for a deep first nations cultural immersion through a didgeridoo sound bath and art making experience. Ground yourself through breath work, listen to the elemental sound of the didgeridoo in the hall and take the opportunity to create an art work in response to your experience.
Tickets: free-$50
Book now: https://events.humanitix.com/didge-dadirri-or-long-listen
Sunday 1 October 2-3pm Song Secrets | A Song Makers Circle facilitated by Mira Chorik ft. Layla Barnett FN songbird.
Song Secrets | A Song Makers Circle facilitated by master singer-songwriter and multi-discipline artist Mira Chorik featuring Layla Barnett FNA singer songwriter performing songs from her new debut EP 'Beneath the Surface'.
Tickets: $10-$35
Book now: https://events.humanitix.com/song-secrets-or-long-listen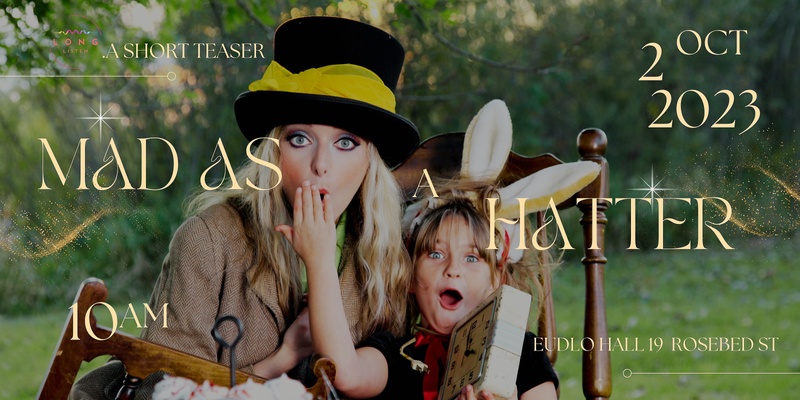 Monday 2 October 10-10:30am Mad As A Hatter | Bean Bag Beats | Classics for Kids ft. Louise King (cello) & Therese Milanovic (piano)
A special musical treat for little people, join us for our first BYO Bean Bag Beats, Children's Classic Concert, Mad As A Hatter!
Wear you fave Mad As A Hatter from Alice in Wonderland or animal costume and prepare for a wacky short concert that you can wiggle in!
Don't be late for this very important date! A great way to introduce classics to children. Suitable for 4 – 10 year-olds and their families.
Tickets: Free-$30+bf
Book now: https://events.humanitix.com/mad-as-a-hatter-or-long-listen