Taking back the stage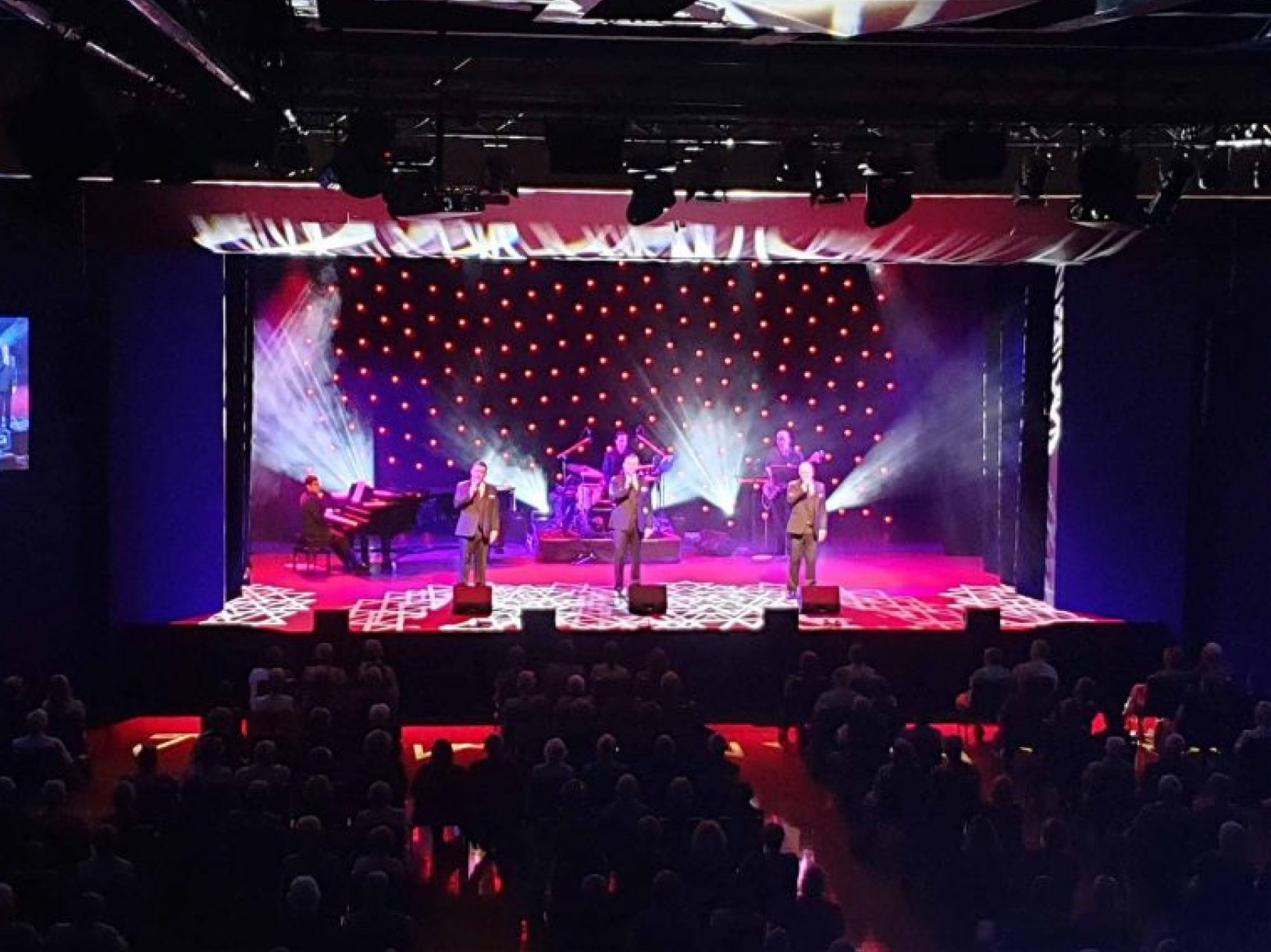 The Events Centre Caloundra on the Sunshine Coast opened its doors over the weekend to welcome hundreds of patrons who attended the venues first live performance in over 4 months.
Powerhouse vocal singers Tenori raised the Centre's curtains to theatre patrons with an unforgettable performance that had the audience standing on their feet.
Sam Klingner, SK Entertainment and Tenori's promotor remarked "This was the first show we've produced in front of a live audience in over 6 months. What an unbelievable feeling it was to have performers, musicians, technicians, venue staff and audience all back in the theatre!"
The Centre is one of only a handful of Queensland theatres who have reopened their doors following the introduction of a Covid-Safe Plan which includes social distancing, sanitisation protocols, contact tracing, and a range of new procedures endorsed by the state government.
General Manger of The Events Centre Steve Romer commented "it was fantastic to see patrons walk through our doors once again. There is no better feeling than watching a live performance and we love that the community now has a safe place to be entertained during these challenging times", Mr Romer said.
The Centre was recently awarded with Arts Queensland Play Local Funding which supports Queensland's live music and performance venues for local artists during the recovery stage.
"We're absolutely thrilled to receive Play Local Funding. It will help us immensely to support local artists and keep our staff doing what they love", Mr Romer said.
Suzan Williams, executive officer of industry association Stage Queensland stated that the Tenori performance has been one of the largest audiences of any Queensland theatre to re-open after COVID-19, with some 270 patrons in attendance.
The Centre has a diverse mix of entertainment coming up over the next few months and are excited to welcome the Sunshine Coast community and visitors through their doors once again.